Encoder Cable in Stock
Are you having trouble finding a reliable supplier of encoder cable? Then PCA Encoders can help.  
PCA carries 5 core and 8 core braided polypropylene insulated & sheathed cable, that is designed for use with the low voltage electronic control signals associated with encoders. 
The stock is carried in our Sydney warehouse.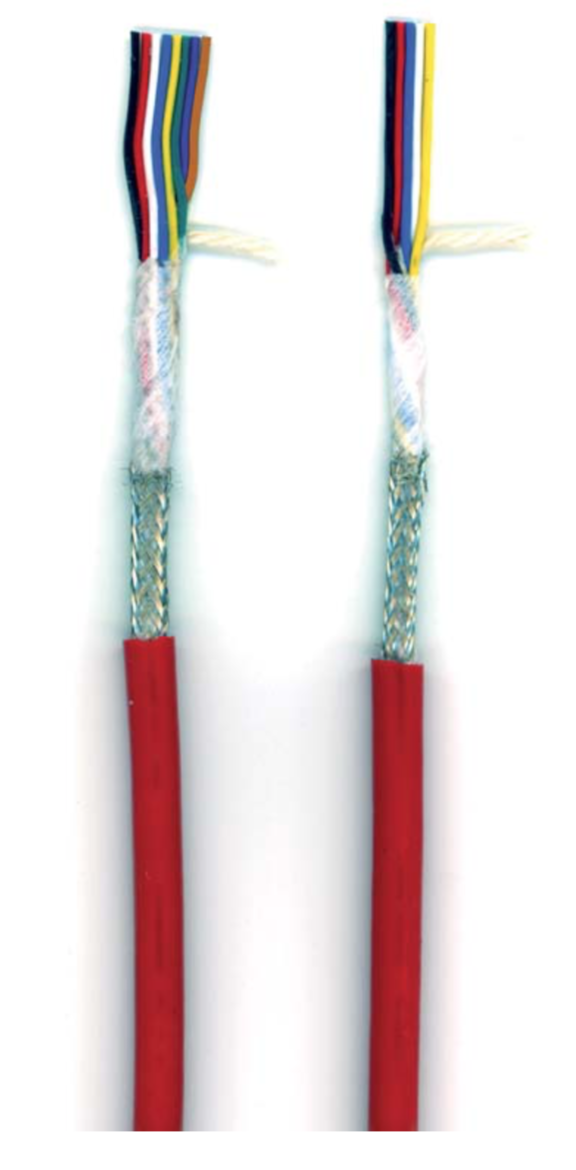 ENCODER CABLE CONSTRUCTION  
CONDUCTORS 
16/0.12mm (0.18sq mm) tin copper wire.  
The wire conforms to the requirements of AS1574 for type 110 copper.  
D.C. Resistance of the conductor is 106 ohms/km @200 C, this Conductor fulfils the requirements of AS1125.  
INSULATION 
V90-HT PVC designed to comply with AS/NZS 3808:2000.  
The cores are insulated to a nominal diameter of 1.00 +/- 0.05mm.  
Radial thickness of insulation is 0.20mm.  
In line spark testing at 1.80Kv A.C. is used to assure insulation integrity.  
LAY CONSTRUCTION 
The above eight cores are laid up with a 1 x 3/200 denier cotton filler in the centre and a paper tape overall.  
SCREENING 
16 x 6 x 0.12mm tinned copper wire braid (coverage 75%).  
A further paper tape is then lapped over the braid.  
CABLE INTEGRITY 
To ensure integrity between insulation and screen all cores are tested for short circuit (test voltage is set at 500V). Conductor continuity is also checked.  
SHEATH 
Semi-compressed Polyurethane. Nominal diameter 5.80mm, maximum 6.00mm.  
ELECTRICAL CHARACTERISTICS 
Max.1 Amp 
Important: THIS CABLE IS NOT SUITABLE FOR CONNECTION TO THE MAINS. 
ENCODER CABLE PRICING 
Please contact PCA Encoders for pricing information. 
IS THIS INFORMATION USEFUL?
If so, why not share it with your peers and colleagues. Simply click on the blue LinkedIn share icon below.