POSITAL Encoders Fitted to Logging Harvester Heads
One of the World's largest manufacturers of logging machinery uses POSITAL encoders on their logging machines harvester heads.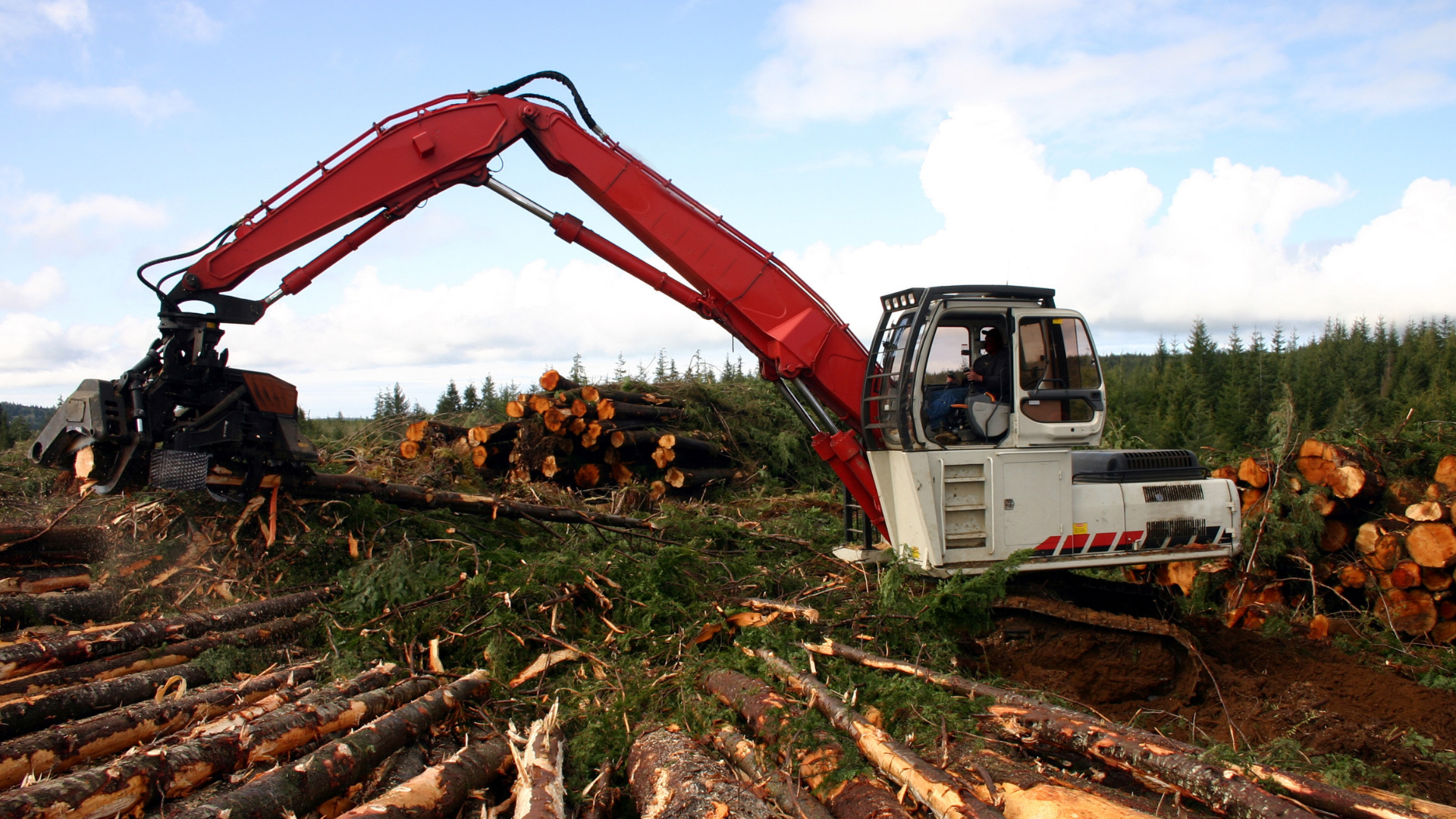 A POSITAL UCD series magnetic incremental encoder is used to measure the different cutting lengths of the log.  
These hollow shaft encoders were selected because of their high ingress protection rating and excellent shock resistance. Many models offer an IP67 ingress protection and models are available with up to IP69K. 
Logging machines operate under tough conditions and the encoder needs to be able to withstand the bumps of vibrations that it will be subjected to during normal operation of the harvester.  
POSITAL can supply the UCD hollow shaft encoders with a Deutsch connector fitted. This enables speedy assembly of the harvester head on the production line.  
POSITAL is one of only two confirmed sources that can produce Wiegand sensors at a grade useful for encoders. In fact. POSITAL has produced more than 500,000 sensors to date. This means that regardless of the brand of magnetic encoder you normally use, it most likely has a POSITAL Wiegand sensor inside. 
PCA Encoders carries a select range of the POSITAL UCD series encoders in stock. 
You can browse the product range on our website by clicking on the following link:
Incremental Encoders - Blind Hollow Shaft
For further information on POSITAL encoders please contact PCA Encoders.
IS THIS INFORMATION USEFUL?
If so, why not share it with your peers and colleagues. Simply click on the blue LinkedIn share icon below.