PCA was first opened for business at Whiting Street, Artarmon Sydney in 1968, by Adrian Smith. Mr Smith previously had a number of years' experience in the industrial electrical engineering field. He believed that a large proportion of industrial breakdown time could be avoided with the implementation of the then, very new solid-state electronic technology.
Project implementation commenced with the automation of packaging lines for the new Australian Paper Mills Packaging Equipment Division.
Previously packaging lines consisted of a number of simple mechanical aids and a lot of manual handling.  At this time Philips had developed Norbit Logic, a new range of transistorised electronic logic elements specifically aimed at the rugged industrial market.  With these early devices, a complete range of industrial sequencing cards was developed to provide a common element for a wide variety of industrial machinery.
As the electronics advanced, the control modules were redesigned to incorporate HTL then C-Moss logic and early gate arrays.  
But then came Texas Instruments with the 5TI early PLCs.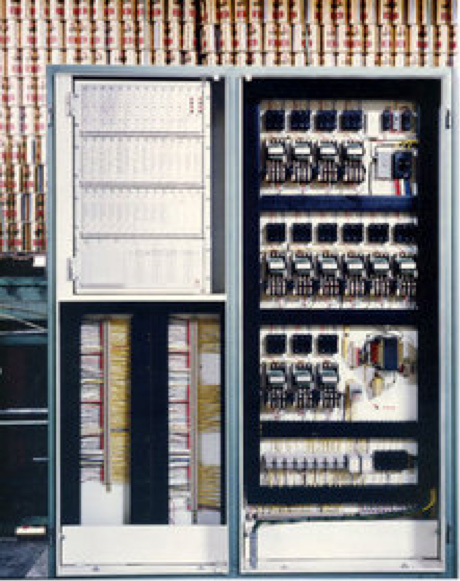 It became clear that the development of the microprocessor would eliminate the need for the discrete logic engineering approach.  So, PCA moved towards a greater concentration on the input devices.
From the outset Mr Smith had realised that no matter how reliable the control system, the overall performance of the equipment was largely determined by the input sensors.
As a result, PCA developed a heavy-duty photoelectric head for use on their materials handling equipment and also pioneered the use of proximity switches to replace all the mechanical limit switches on machinery.
As the proliferation of electronic components grew, Mr Smith saw that rotary shaft encoders would gain much wider application and would complement PCA's existing range of input transducers. In 1981 PCA commenced assembly in Australia of a number of the Hohner encoders.
Since that time PCA has made thousands of incremental encoders for Australian machinery.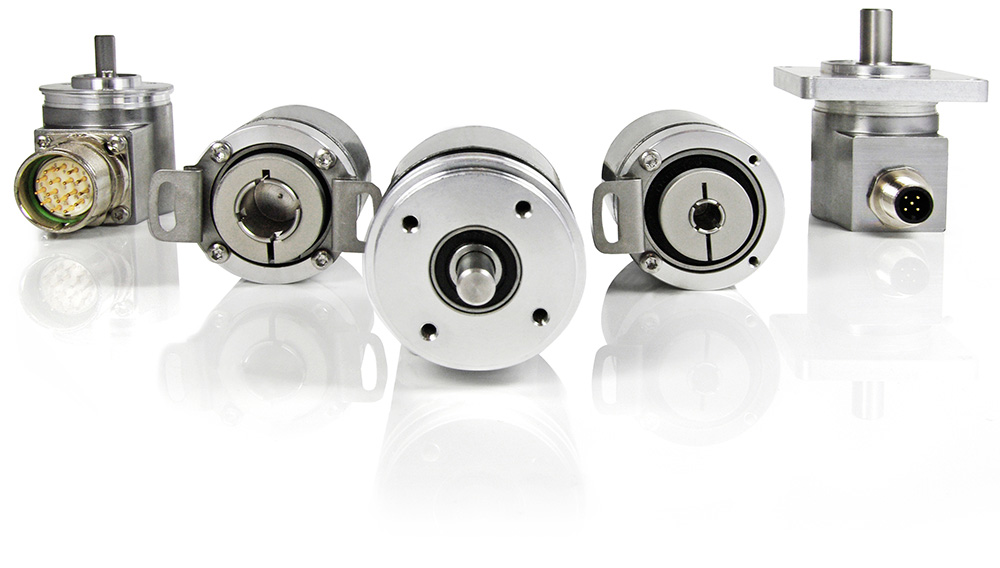 The first PCA encoders were used in the Hunter Valley coal fields. Today the PCA heavy-duty stainless-steel series are operating in mines and ship loaders all over the country.
To many of Australia's factories, PCA encoders were their first introduction to the industrial electronic revolution. They can be found throughout the beverage, food processing, mining, metal forming, metal fabricating, and numerous other industries.
Early this century, with the ever-increasing sophistication of process control, PCA commenced an association with POSITAL, the encoder division of the German Fraba company.  POSITAL is a world leader of absolute encoders with models to cover the full range of industrial bus systems, Can bus, Profibus, Devicenet and Ethernet to list a few.
Today PCA is the exclusive distributor for three rotary encoder manufacturers, each specialising in different sectors of the market. This includes a range of linear magnetic encoders and a full range of installation accessories and motion control instruments from Motrona of Germany.
PCA Encoders has the unique ability to test and repair some of  the incremental encoders that we supply, as well as other incremental non-PCA encoders.  We can identify and replace most of the other encoder manufacturers' products. 
Therefore, using PCA encoders in your factory will ensure the minimum of future lost production whilst waiting for replacement parts.
PCA has developed two products for encoder users. One that simplifies configuring control instruments that use encoder input signals, and an incremental encoder tester, which provides the user with the controls to fully test all parameters of incremental encoders.  
These specialised products are currently distributed overseas by PCA's European partners. In fact, the encoder testing instrument is used in Europe and North America by several large end users and encoder manufacturers.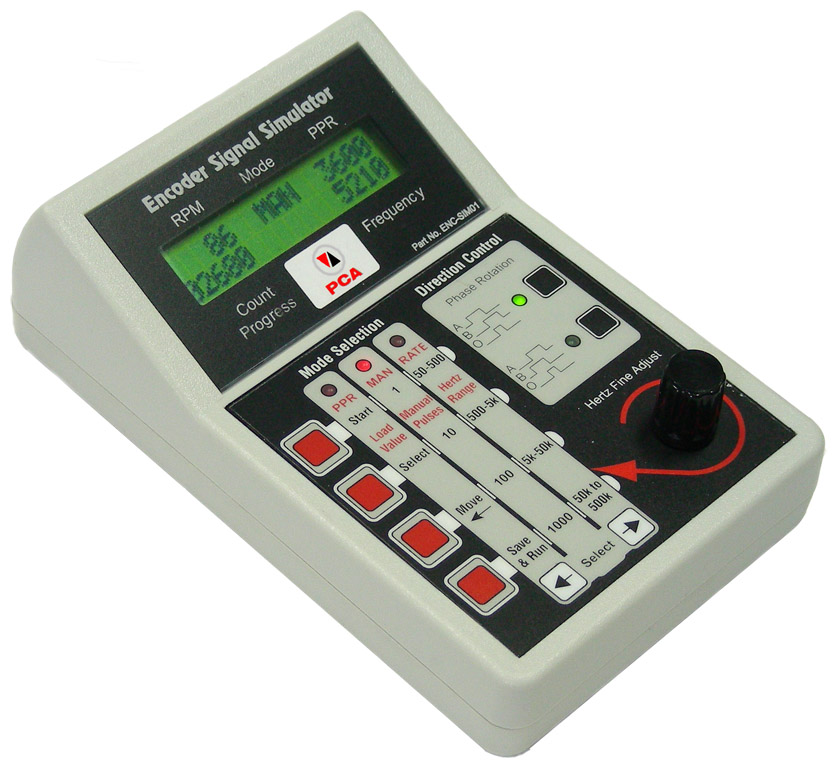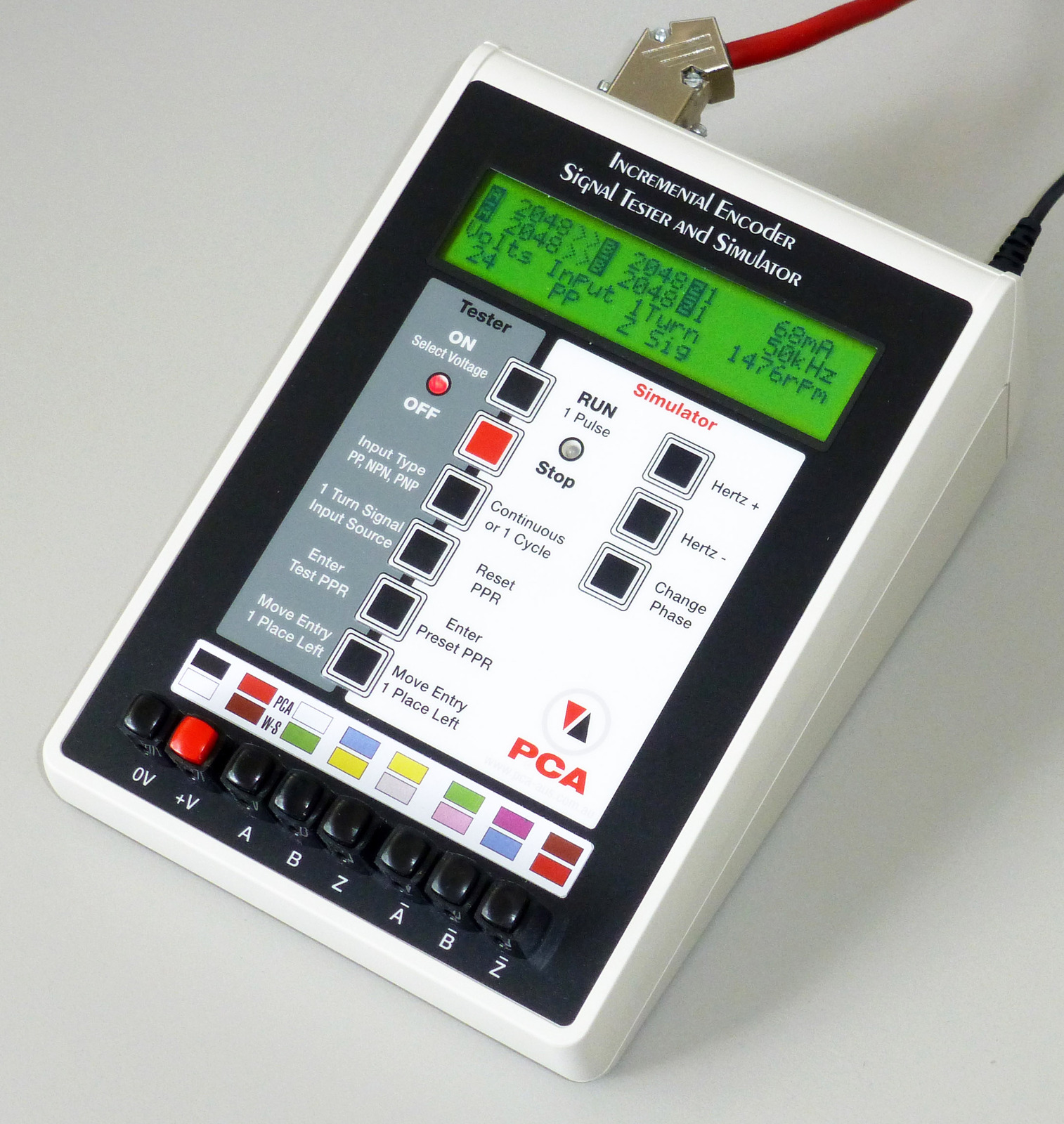 Whilst the design of control hardware has made dramatic changes since 1968, the effectiveness of the control equipment is still ultimately determined by the quality of the input signals it receives.
Today PCA offers a wide range of encoders, with a twenty-four-hour build option for those emergencies.