POSITAL OCD-EIB1B-1213-B15V-PRM
Optical Encoder, Profinet; 58mm Hub, 15mm Blind Hollow Shaft, M12 x 3 plug side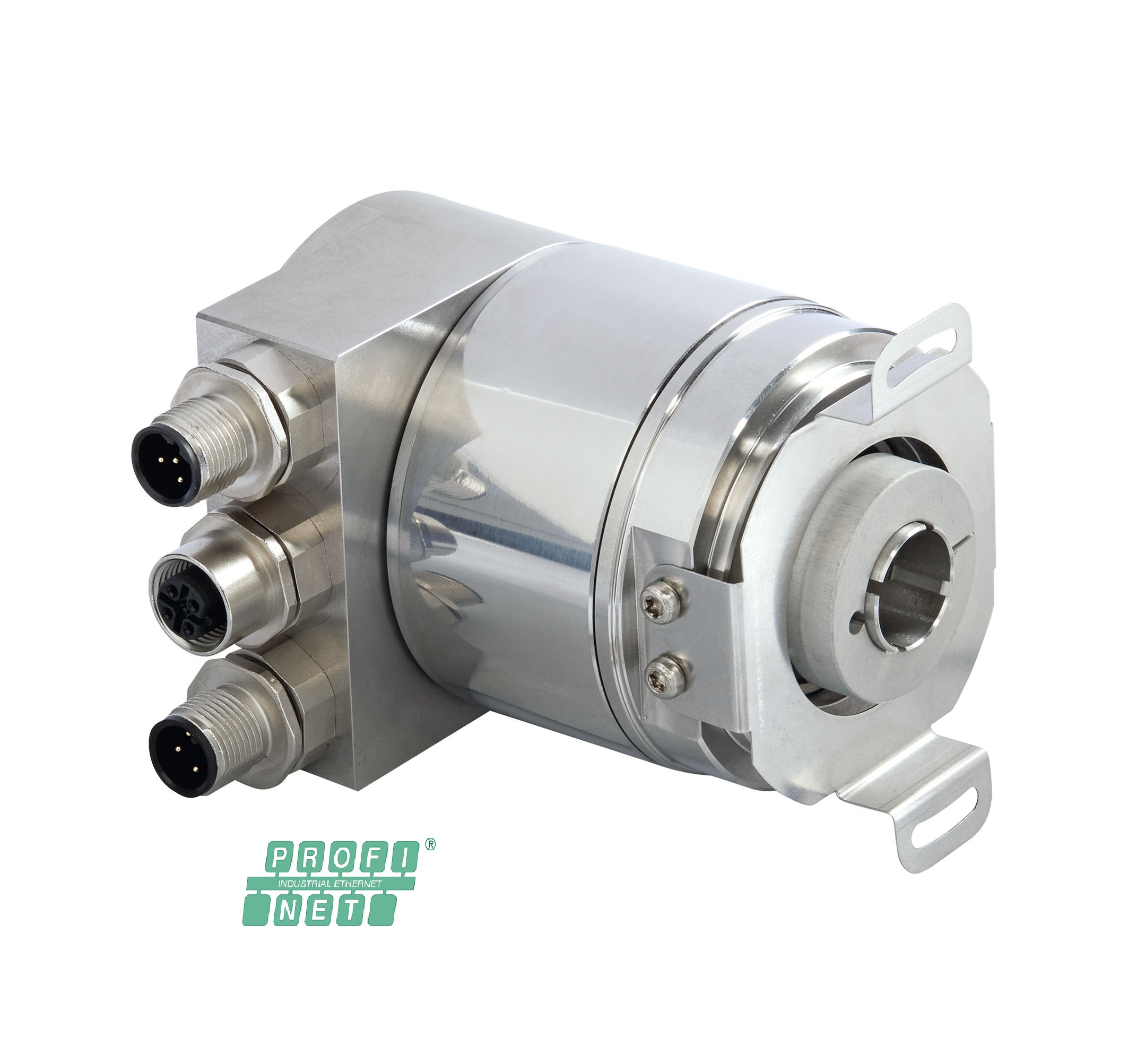 POSITAL Absolute Encoder - Optical
Multiturn (4096 revs) Optical encoder, 8192 Steps
Profinet communications
Mechanical Gearing (no Battery)
Blind Hollow Shaft ø15 mm, ø58 mm Hub
Radial 3 x M12 plug connection
IP67, Material: All Stainless Steel
Supply Voltage: 10 – 30 VDC
Optical technology has been used by POSITAL since 1963 and provides maximum resolution and accuracy by scanning the position of a coded material.
For use in areas with high magnetic fields, and has no risk of these devices losing track of their absolute position
Can't find what you need?
Call ADM on 1300 236 467
A member of our expert team will gladly help you find the right solution for your project or application.