POSITAL UCD-CA01B-1212-VCT0-PAV
CANOpen Multiturn Encoder, 36mm body, 12mm Blind Hollow Shaft, M12 Axial plug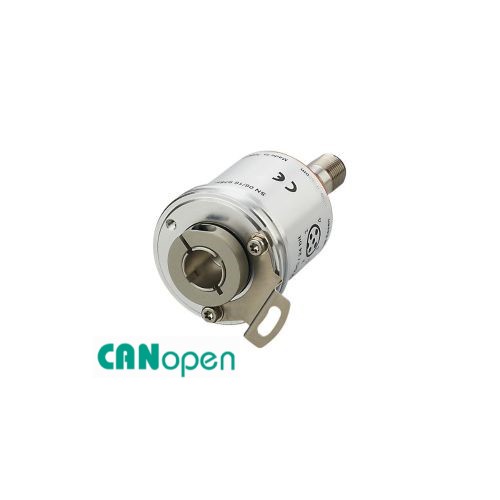 Cost effective CANOpen Encoder.
Commonly used on mobile machinery with the CANOpen protocol.
The following functions can be programmed: 
Resolution
Preset
2 limit switches
8 CAMS
Baud rate
CAN-Identifier
Bootloader
Transmission modes: Polled, Cyclic, Sync
IP65 protection against dust and moisture ingress.
This multiturn CANOpen encoder can count 4096 revolutions and has 4096 steps of resolution per turn. 
The LED indicatior on the M12 Axial plug, makes for convenient diagnostics.
Can't find what you need?
Call ADM on 1300 236 467
A member of our expert team will gladly help you find the right solution for your project or application.