CANopen x 2 , Redundant Encoder; 58mm body, 15mm Blind Hollow Shaft, 2 x M12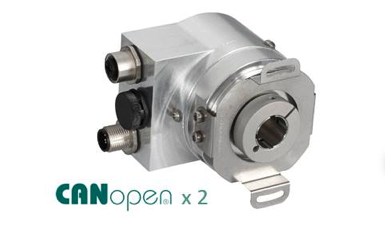 POSITAL's IXARC magnetic absolute encoders feature tandem, or redundant CANopen interfaces, and redundant power supply inputs, enabling engineers to achieve a high safety level for their application.
13 bit Single-Turn, 14 bit for Multi-Turn; (other combinations possible)
Battery-free
2 x M12 Connector
Separation or combination of power and communication cables
IP66 / 67
The Posital TCR encoder meets the Redundant Diverse Design Safety Requirements for ISO 13849 (Performance Level)
The output driver transceiver is galvanically isolated by opto-couplers (ISO 11898)
E1 certification is important for applications in the US that need to be approved by the Federal Motor Transport Authority.
Can't find what you need?
Call ADM on 1300 236 467
A member of our expert team will gladly help you find the right solution for your project or application.