Application Specific Motion Controller - Rotary Cutters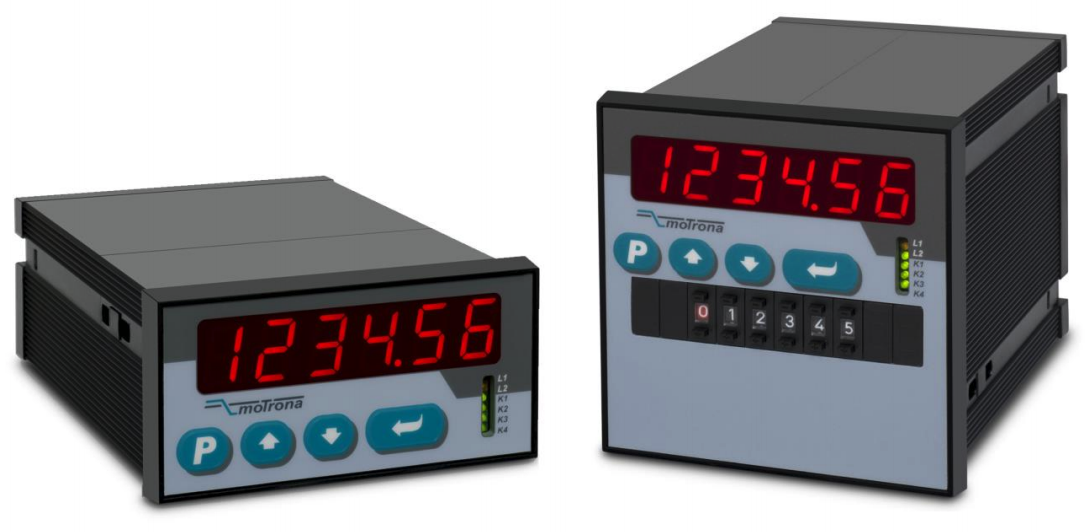 Motrona Motion Controller
The CT340 control unit is predestined to control rotary cross-cutters as well as rotating pressure, punching or sealing rolls. These are used for cutting or processing endless materials, if these can not be stopped during the process. This control is particularly impressive because of its extremely short loop time, which ensures maximum dynamics and allows high-precision cuts even during speed changes. Intelligent calculation algorithms, a maximum cutting performance as well as highest precision while at the same time protecting the mechanical components are the main advantages of this controller. The device has a 14-bit analog output (V / mA), 4 programmable limit values ??/ transistor outputs and a serial RS232 interface.
The cutting length is entered via the keyboard on the CT340. The device is housed in a standard housing and is intended for installation in panel panels with 96 x 48 x 140 mm (3.78 x 1.89 x 5.51").
- 2 pulse inputs with format A, B, 90° [HTL] or A, /A, B, /B [RS422]
- 4 control inputs for HTL / PNP / NPN / Namur signals [10 ... 30 VDC]
- Input frequency up to 300 kHz
- 4 fast transistor outputs, push-pull, short-circuit-proof [5 … 30 VDC]
- 1 scalable 14 bit analog output (±10 V or 0/4 … 20 mA)
Model: CT641: Performance as CT340, but additionally with 4 relays outputs and cutting length adjustable by thumbwheel switch on front. (larger 96 x 96 panel mount)
Can't find what you need?
Call ADM on 1300 236 467
A member of our expert team will gladly help you find the right solution for your project or application.