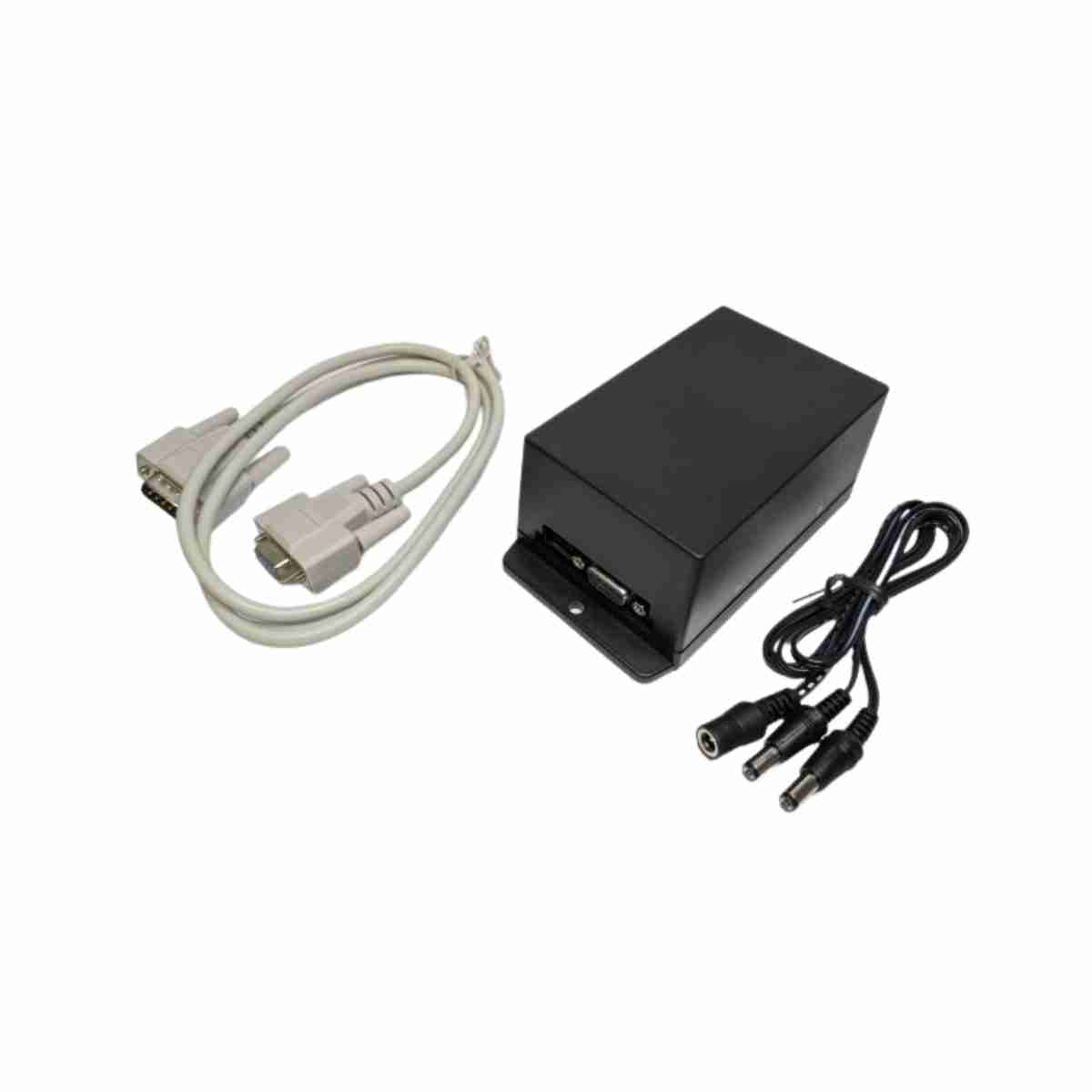 Enhance your testing capabilities with the ENCODER-LAB-RELAY01, a specialised Relay Module designed exclusively for the EncoderLAB Autotest Function. This module is engineered to facilitate precise control and diagnostics in various automated systems.
Key Features:
Input Power Specifications: Operates efficiently on a 12Vdc power supply, with a maximum current draw of 100mA, ensuring compatibility with standard power sources while maintaining energy efficiency.

Relay Quantity and Configuration: Comes equipped with three distinct relays, each designed for a specific control function, ensuring comprehensive testing and control.

Contact Types: Each relay features dual contact types - 1 Normally Open (NO) and 1 Normally Closed (NC), providing versatile connectivity options for diverse testing scenarios.

Dedicated Relay Functions:

Relay 1: Tailored for forward motion control, facilitating forward directional tests and operations.
Relay 2: Optimized for reverse motion control, enabling reverse directional tests and operations.
Relay 3: Specifically for signaling test failures, enhancing the diagnostic capabilities of the system.
Application and Use:
The ENCODER-LAB-RELAY01 is an essential component for users seeking to expand the functionality of the EncoderLAB Autotest setup. It is ideal for applications requiring precise forward and reverse motion controls and effective failure detection in automated test environments.
Can't find what you need?
Call ADM on 1300 236 467
A member of our expert team will gladly help you find the right solution for your project or application.