INSE-06HU INCREMENTAL OPTICAL ENCODER
Body 60mm; Shaft: 6mm; Max. PPR: 1-10K or PPR 1-65K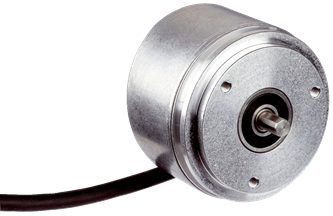 Synchro Flange mounting, solid shaft encoder.
Can be configured with a pulse count of up to pulses 65000 PPR, which is also the default setting.
Also selectable as either TTL or HTL output (default TTL).
A lower cost unit is offered in the same design for applications that require a pulse count below 10000 PPR. 
This solid shaft incremental encoder with 6mm solid shaft, and has a universal (tangential) cabled connection, so can be used in place of encoders with either a radial or axial cable exit point.
Can't find what you need?
Call ADM on 1300 236 467
A member of our expert team will gladly help you find the right solution for your project or application.