INSG-10HU Incremental Optical Encoder
Body 60mm; Shaft: 10mm; Max. PPR: 1-10K or PPR 1-65K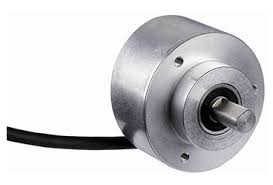 This solid shaft encoder can be configured for a pulse count of up to 65000 PPR, which is also its default setting.
Configurable as either TTL or HTL output (default TTL).
A lower cost unit is available in the same design for applications that require a pulse count below 10000 PPR. 
This clamp flange mounting solid shaft incremental encoder with 10mm solid shaft, has a universal (tangential) cabled connection, so can be used in place of encoders with both radial or axial cable exit points.
Can't find what you need?
Call ADM on 1300 236 467
A member of our expert team will gladly help you find the right solution for your project or application.