POSITAL UCD-EC00B-1416-HFS0-PRM
Magnetic, EtherCAT; 58mm body, 15mm Blind Hollow Shaft, M12x3 plug side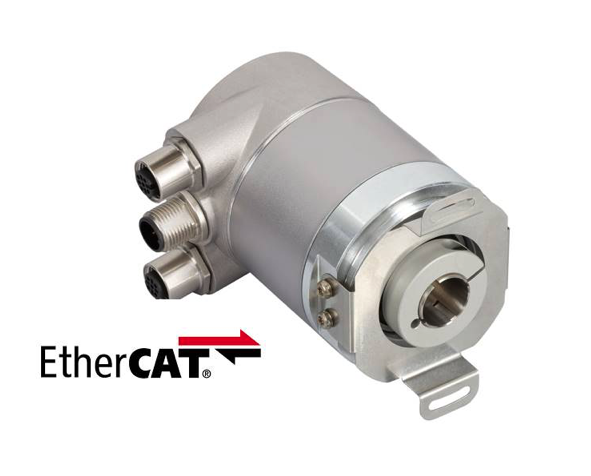 POSITAL Absolute Encoder Multiturn (4096 revs) magnetic encoder,
EtherCAT communications
Blind hollow Shaft ø15 mm, ø58 mm Hub
Radial 3 x M12 plug connection
IP64 / IP65
Material: Aluminium / Steel
Supply Voltage: 9 – 30 VDC
Motion control applications – ranging from factory automation to control systems for mobile machines – require precise, real-time information about the physical location of mechanical equipment. Absolute rotary encoders can provide precise and unambiguous measurements without losing track of their position due to a temporary loss of instrument power. Position information is maintained when power is lost. Wiegand technology means you never need to change batteries.
Compact size, stainless steel, IECEx available.
Can't find what you need?
Call ADM on 1300 236 467
A member of our expert team will gladly help you find the right solution for your project or application.