CANopen, Magnetic Encoder; 58mm body, 15mm Blind Hollow Shaft, 3 x Cable Gland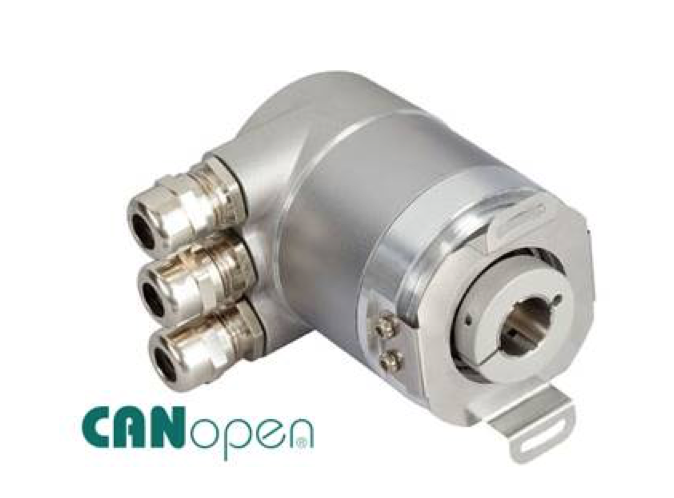 POSITAL's IXARC magnetic absolute encoders with CANopen interface have a "connection cap" that makes device configuration and troubleshooting simpler and more intuitive.
Robust measurement technology
Diagnostics via LEDs
On site configuration of the address and baud rate via rotary switches
Hardware setup of the termination resistor
12 bit single-turn, 12 bit for multi-turn;
Battery-free
Flexible installation (cable gland, connector), easy maintenance
Separation or combination of power and communication cables
IP66 / 67
This generation of IXARC magnetic encoders with CANopen interface does not require device setup by updating software parameters, with special tools and expertise. 
The connection cap interface contains three rotary switches that enable the installer to define the node ID and baud-rate directly with a small screwdriver. 
There are also diagnostic LEDs on the backside that indicate device and network status.
With eight screw terminals inside the cap, the user can easily install cables for power supply, bus-in, and bus-out.
A slide switch can be set to activate a termination resistor when the device is located at the end of the network, reducing installation costs.
Can't find what you need?
Call ADM on 1300 236 467
A member of our expert team will gladly help you find the right solution for your project or application.