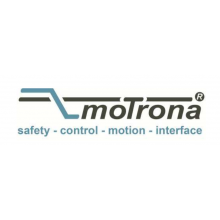 Motrona is a German manufacturer of a unique range of electronic measuring devices, signal converters as well as process and motion controllers. The company has about 40 years of experience and has earned the reputation as a reliable specialist, providing professional support for project development and problem solving.
Motrona's state of the art production facilities have recently been expanded to accommodate growing demand, this greatly assists PCA Encoders in our aim to keep the most commonly used items in stock here in Australia.
Motorna is continually expanding their product portfolio of 
safety devices, displays, controllers and signal conditioners, which allows PCA to offer our customer the latest technologies.