Application Specific Motion Controller - Flying Saws and Shears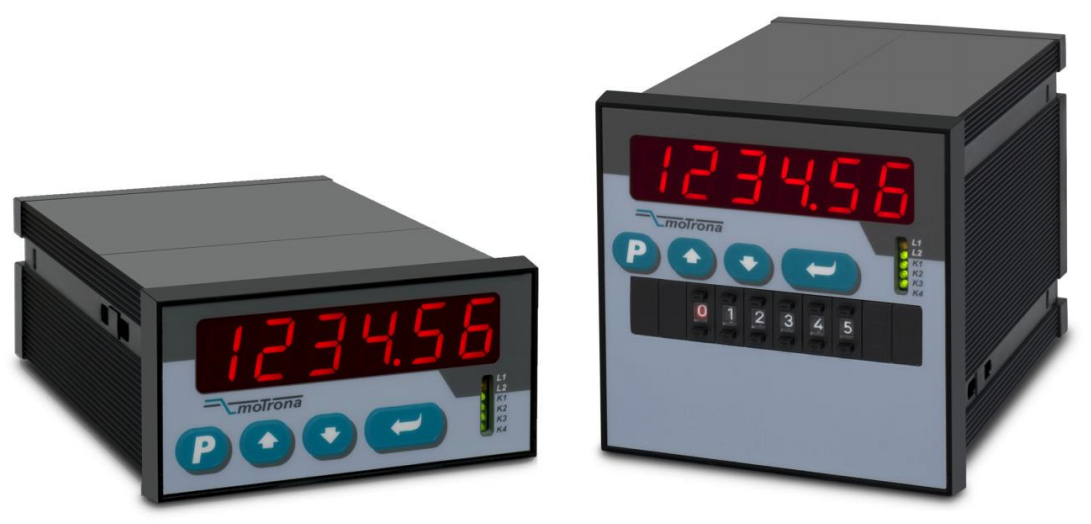 Motrona Motion Controller
The compact FS340 controller is suitable for controlling so-called "flying saws" or "flying shears". These are used to cut endless materials permanently if they can not be stopped during the cutting process. The mechanical design means a saw carriage which is movable in the direction of the material and which, during the cutting operation, runs synchronously with the material and returns to its basic position after the cut has been completed.
The devices of the FS series are specially designed to meet the requirements of flying saws, taking into account maximum cutting performance and precision while at the same time ensuring the highest degree of protection to the mechanics. A short lag clock and intelligent calculation algorithms ensure maximum precision. The features of the FS340 include 4 programmable limit values for the control of 4 transistor switching outputs, a serial RS232 interface as well as a 14-bit analog output.
- 2 pulse inputs with format A, B, 90° [HTL] or A, /A, B, /B [RS422]
- 4 control inputs for HTL / PNP / NPN / Namur signals [10 ... 30 VDC]
- Input frequency up to 300 kHz
- 4 fast transistor outputs, push-pull, short-circuit-proof [5 … 30 VDC]
- 1 scalable 14 bit analog output (±10 V or 0/4 … 20 mA)
Model FS641: Performance as FS340, but with front-end cutting length specification and 4 output relays
Can't find what you need?
Call ADM on 1300 236 467
A member of our expert team will gladly help you find the right solution for your project or application.