Frequency Multiplier/Frequency Divider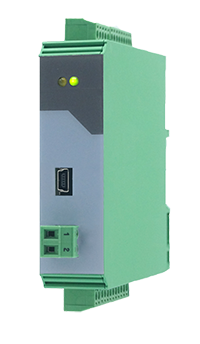 The Motrona FM210 signal converter, allows you to either multiply or divide the output pulses from an incremental encoder's signals.
This is suited for speed control loops, due the precise frequency and impulse control (whereas the FM260 alternative is better for position control).
A typical application of the FM210 is for vision systems, where the drive control and the camera systems need to be dynamically speed synchronized.
The user can adjust the variables F1 & F2 with the software tool, to achieve the desired output. This is done according to the following formula:   
Fin x F1/F2 = Fout 
The result is a fast and stable frequency multiplier or divider of encoder signals . 
FEATURES
Configurable via mini USB, and free issue OS 6.0 software
Quadrature HTL or TTL encoder signals accepted
Accepts single ended or differential encoder input signals
4 x HTL, PNP Control Input
2 x HTL Control Output
Maximum Input Frequency 1 MHz 
Incremental outputs with HTL format A, /A, B, /B, Z, /Z
Output voltage [8 … 29 VDC] 
Power supply 9 ... 30 VDC
No Multiplication / division cumulative residual errors
Additional functions such as jog, trim, offset and reference
Can't find what you need?
Call ADM on 1300 236 467
A member of our expert team will gladly help you find the right solution for your project or application.