Application Specific Motion Controller - Single Axis Position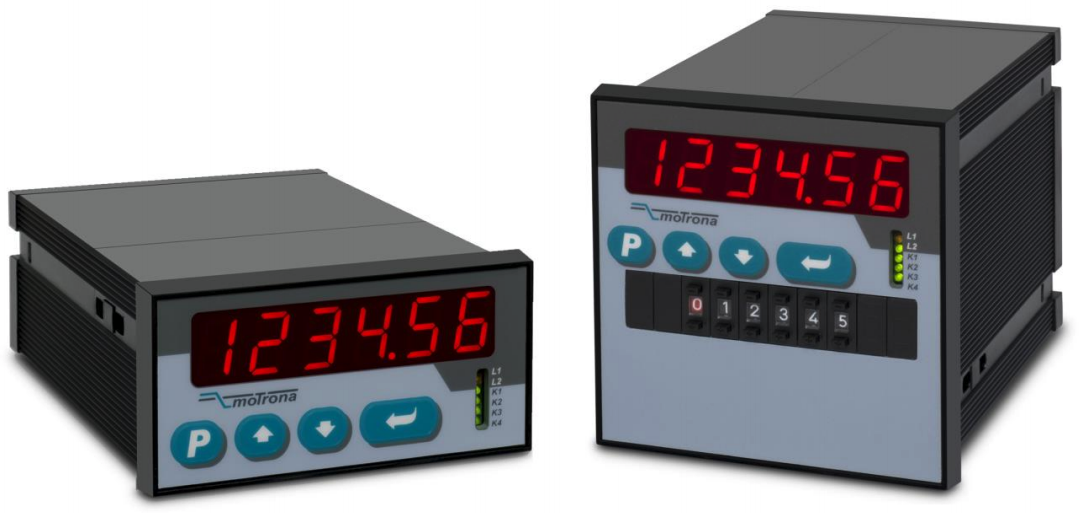 Motrona Motion Controller
The simple programmable position controller PS340 offers an excellent price-performance ratio, which is particularly interesting for operators of smaller machine systems. An extremely short position control and intelligent calculation algorithms ensure the highest precision in all single-axis applications with electrical or hydraulic 4-Q drives with a ±10 V setpoint input. Further features are a super-smooth run with maximum protection of the mechanics by means of a self-optimizing polynomial movement profile, as well as different operating modes, e.g. for absolute and relative positions (chain dimension) or grinding operation. The analog output also has 4 digital transistor outputs whose switching points can be defined by means of 4 programmable limit values.
The PS340 is equipped with a keypad. The device is in a standard housing (96 x 48 x 140 mm / 3.78 x 1.89 x 5.51") and is intended for installation in panel panels.
- 2 pulse inputs with format A, B, 90° [HTL] or A, /A, B, /B [RS422]
- 4 control inputs for HTL / PNP / NPN / Namur signals [10 ... 30 VDC]
- Input frequency up to 300 kHz
- 4 fast transistor outputs, push-pull, short-circuit-proof [5 … 30 VDC]
- 1 scalable 14 bit analog output (±10 V or 0/4 … 20 mA)
Model PS641: Performance as PS340, but additionally with 4 relay outputs and front-side thumbwheel switches for incremental positioning (larger 96 x 96 panel mount)
Can't find what you need?
Call ADM on 1300 236 467
A member of our expert team will gladly help you find the right solution for your project or application.