Encoder Signal Splitter 4 Way Short Circuit Proof Full Isolation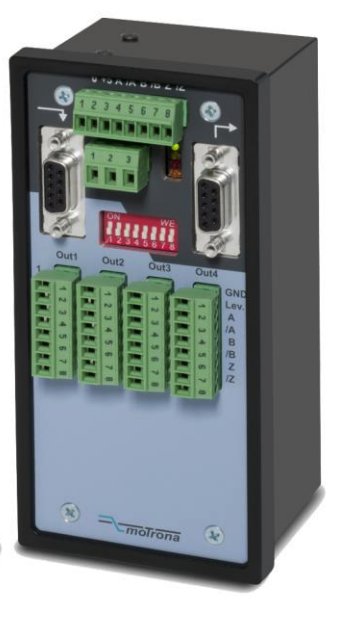 Motrona Signal Converter Pulse Distributor for Incremental Encoder with complete Electrical Isolation, 4-channel The signal distributor type GV481 has 1 input, 4 output terminals, and a short-circuit protected encoder supply. A incremental encoder with HTL or RS422/TTL can be connected. The GV481 distributes the signals up to 4 receivers including full electrical isolation between inputs, outputs and the supply voltage. This feature, in general, can be most advantageous with impulse distribution among expanded production lines with adverse conditions of EMC / grounding / potential shift etc.
Can't find what you need?
Call ADM on 1300 236 467
A member of our expert team will gladly help you find the right solution for your project or application.